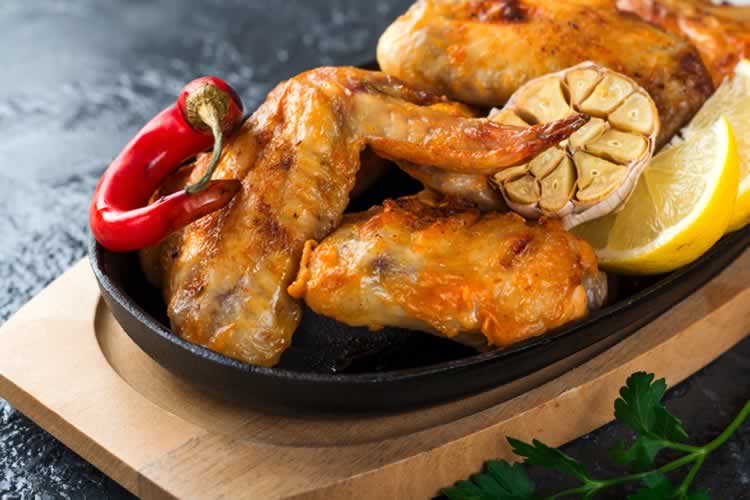 GREEK-STYLE LEMON CHICKEN
Comments Off

on GREEK-STYLE LEMON CHICKEN
Ingredients (4 people):
4 chicken thighs without skin and fat
1 medium red pepper, cut into 8 pieces
1 medium green pepper cut into 8 pieces
2 medium-sized potatoes, cut each one into 8 pieces
1 medium red onion, cut into 8 pieces
2 tablespoons of extra virgin olive oil
Grated peeling and the juice of 1 lemon
1 tablespoon of minced garlic
1 tablespoon dried oregano
1/2 tsp of salt
1/2 tsp of black pepper
1/2 tsp of paprika
8 pitted olives, chopped lengthwise in 4 pieces
Menta or fresh parsley
Preparation:
Place the chicken in a pot and the peppers, potatoes and the onions on the other side to be able to handle them and not to burn them.
On the other hand, mix in a small container the oil, zest and lemon juice, the garlic, oregano, salt, black pepper and paprika. Then, sprinkle over the chicken and vegetables and soak well with the condiment.
Boil covered for 45 minutes, turning the chicken and mixing the vegetables halfway through the cooking, until the chicken tests is done in all its sides and vegetables are slightly browned and soft. At the end, spread over the olives.