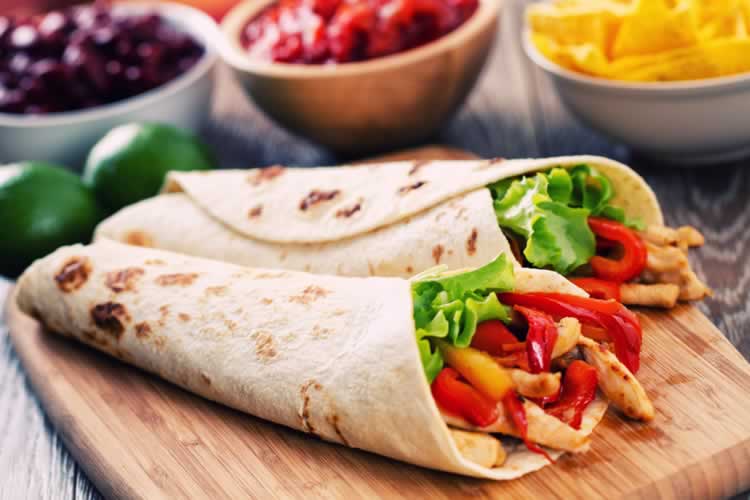 MEXICAN STYLE CHICKEN FAJITAS
Comments Off

on MEXICAN STYLE CHICKEN FAJITAS
Ingredients (2 people):
1 big chicken breast
1 medium onion
1/2 red pepper
1 spicy peruvian garlic( the one you prefer or any if you do not want spicy)
1 medium garlic
Several twings of coriander leaves
Salt, pepper and a bit of paprika for chicken
1/2 lemon
1 package of mexican flour wraps (you can get them at the supermarket)
Preparation:
Chop the onion, pepper, tomato and garlic into julienne (long strips). Also chop the chicken into strips. Season the chicken with salt, pepper and a touch of paprika.
In a large pan sauté over high heat the vegetables in this order: onion, pepper, spicy garlic and tomato. Remove the vegetables from the pan, but keep them handy because… in the same pan and still over high heat, place another tablespoon of oil and cook the chicken strips until they are golden on both sides. The idea is to make a layer slightly crunchy outside and juicy inside.
When this is ready mix it with the previously sautéed vegetables and rectify salt if it's necessary.
Serve in a tray and add coriander leaves and stalks chopped by hand and a generous lemon spray. To eat, just take a wheat tortilla, spread with avocado dip, add the sautéed chicken and vegetables, roll, and enjoy your Mexican fajitas.